We are the Stewart Group, a 5th generation, family-run, global manufacturing company running multiple businesses in water-blocking gels and greases supporting the fibreoptic, telecom, energy and structural cable industries; biotech based odour-mitigating technologies for the flooring, footwear, footcare and apparel sectors; and innovative plant-based polymers that are revolutionising the plastics industry with limitless applications.
What began in 1896 as a sales agency for textile manufacturing, evolved over the years into a diversified holding company with an unrelenting focus on innovation. We have facilities in 6 countries, and more than 95% of our markets are international, partnering with some of the largest global companies within the industries we serve.
Today what really lights our fire is driving the next generation of enduring, sustainable products, our participation in the next wave of broadband, cellular and energy infrastructure, and supporting sustainability projects that align with our values. Our technical patented eco foams – used by companies like Vans, Timberland and Keen – are up to 80% plant based. Through our innovations, partners and products, we have avoided almost 1,000,000 kg of CO2 since 2020 as-compared-with the use of traditional petroleum-based ingredients to manufacture EVA and polyurethane foams; the equivalent of planting 97,000 trees. Our water-blocking solutions protect fibreoptic cables used for broadband and cellular communications and submarine energy cables that are a vital part of global connectivity. We continue to develop new products in this space to lead our industry.
While much has changed, from the markets we've serviced to the products we've developed, what hasn't changed is our belief in innovation, giving customers exceptional service, and taking care of our employees. We are based in Markham, Ontario, and are 100% Canadian owned and operated.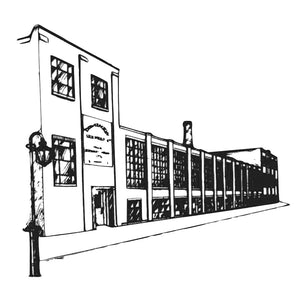 1890's – 1950's:
Consulting & Sales Agency
Founded in 1896 as Wm. B. Stewart & Sons in Toronto, Ontario, the company started as a consulting & sales agency. Representing major North American and European textile companies, we introduced Canadians to yarns, fabrics and films such as Rayon, Nylon, Cellophane, Mylar from numerous companies like DuPont (USA), Comptoire Textiles (France) and Marks & Spencer (UK). Our reach into the Canadian market ultimately led us to manufacture products ourselves, with acquisitions & partnerships f. . .
READ MORE +
1940's – 2010's:
Manufacturing Flooring, Home
Furnishings, Footcare & Telecom
As our expertise and operations grew through our Dominion Silk Mills manufacturing subsidiary, we expanded beyond the traditional yarns and fabrics market into the telecommunication cables sector. Our new subsidiaries Engineered Yarns of Canada and Engineered Yarns America (Fall Rivers, MA) produced reinforcing yarns, binders, ripcords, and tapes. These were first supplied for copper cables and consumer packaging in the 1940's, and then for the nascent fibreoptic cables in the early 198. . .
Read More +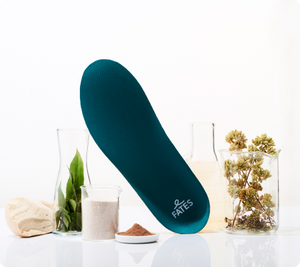 2000's – Present:
Biotech, Yoga/Wellness
Leveraging the technologies and deep customer relationships nurtured over decades of business at Fabricushon (renamed Fabricushion in the 1990's), The Stewart Group incorporated Life Science Technology Group in Barbados to develop and patent a novel odour-controlling technology using probiotics as a pre-treatment on fabrics and other substrates. Starting with the flooring industry, our technology was used to pre-treat carpets and carpet cushions that naturally eliminated odour caused by. . .
Read More +
2000's – Present:
Water-Blocking
Technologies & Renewables
Now into our second century, our storied history continues to lead us into new markets and opportunities. In the early 2000's The Stewart Group started two new manufacturing companies in the USA to support the reinforcement and protection of telecom and energy cables, the medical industry and consumer products. 
Stewart Superabsorbents (SSA) in North Carolina processes superabsorbent polymers used to block water ingress into cable infrastructure used in telecom, oil & gas, and ene. . .
Read More +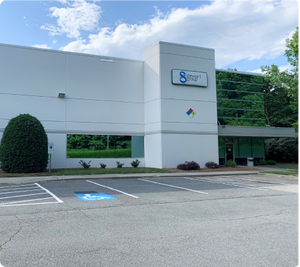 DIVISIONS
Our three core businesses today are Evoco, Info-Gel and Stewart Ventures. Evoco is becoming an important player in the drive to implement real change by developing low carbon alternatives to replace the ubiquitous petroleum-based materials. Info-Gel is the premier global manufacturer of thixotropic gels for fibreoptic cables used for broadband, telecom, energy, oil & gas exploration, submarine and structural applications. Stewart Ventures is focused on strategic investments that support our businesses, supplemented with activities as part of the Angel Investment community supporting innovative entrepreneurs and start-ups. Taken together, our companies produce a staggering array of products for a truly global market. Offices are located in Markham, Ontario with facilities stretching across North America, Europe, and Asia.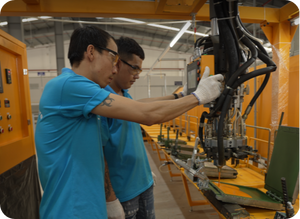 Incorporated in 2018, Evoco's mission is to close the loop on unsustainable goods, for good.

The company develops plant-based chemistries offering low carbon alternatives to replace the ubiquitous petroleum-based materials. Starting with the footwear industry, FATES®, its patented high-performance eco-foam solution, is used by global brands such as Vans, Kodiak, Keen, Bared and Timberland.

With over 15+ patents, Evoco continues to innovate to commercialise new material technology and is set to disrupt several consumer goods industries.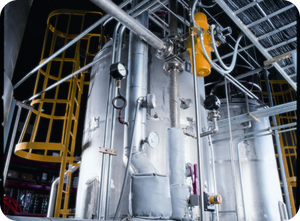 Info-Gel is the world's premier manufacturer of gels for fibreoptics applications. Our products can survive the hardiest environments. We've been supplying the telecom, energy, oil and gas, and construction industries for over 40 years.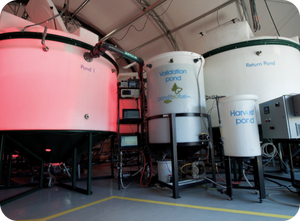 STEWART
VENTURES
Stewart Ventures is the venture capital arm of The Stewart Group. Over the years, Stewart Ventures has financially supported the growth of The Stewart Group businesses and has made a series of strategic investments and acquisitions in green technology, patents, and manufacturing. This allows us to serve our in-house portfolio of companies as well as investigate new markets, offer seed/venture funding, and provide access to our extensive management and technical expertise.
MANAGEMENT
Directors:

Bill Morris, David Kidd, Andrew Wilkes, Janet Lafortune


Officers:

Bill Morris: Chairman & Chief Executive Officer

Phil Chow: President & Chief Operating Officer

Heather McGarry: Treasurer